Cardiac Emergency in the Heart of the UP | John's Story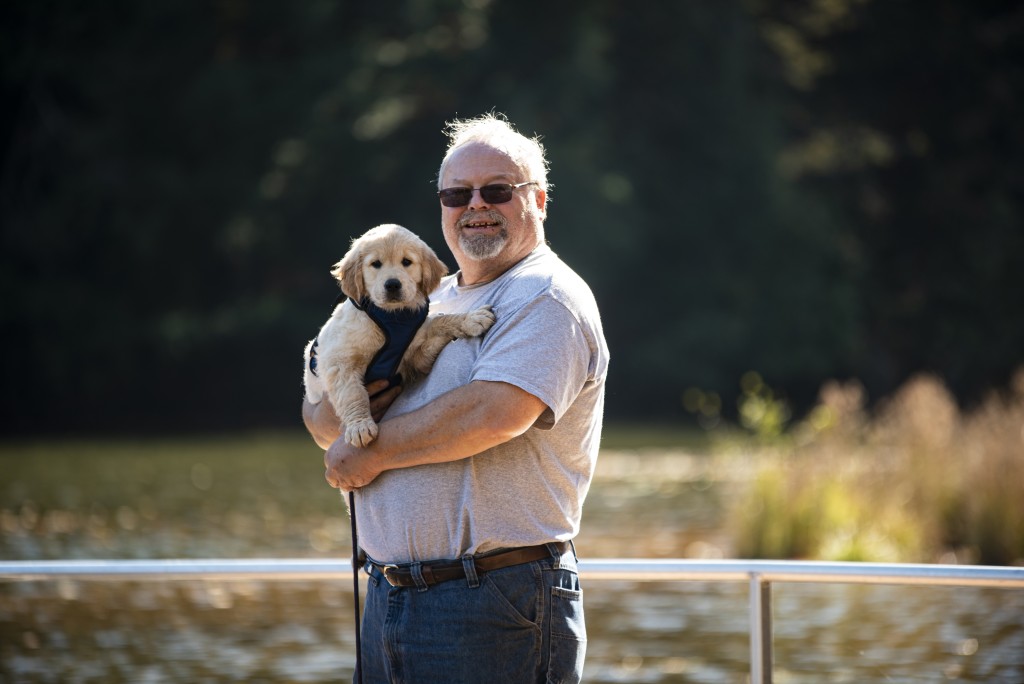 With its miles of beaches, hundreds of waterfalls, four seasons of outdoor recreation activities, and so much more, it's no surprise that the Upper Peninsula of Michigan draws hundreds of thousands of visitors each year.
For John Keuvelaar and his family, the UP has become one of their favorite places to explore and photograph. They visit as often as they are able from their home in Bay City.
Last October during a Fall color road trip, John and his son, John Jr., had planned to visit several waterfalls in the central UP. The two were photographing at Wagner Falls when suddenly, John felt that something was off.
"I had tremendous pain across my chest, and I couldn't catch my breath," said John.
John Jr. helped his dad back to the car and started driving to the nearest hospital – luckily, just minutes away. There, they diagnosed the heart attack and John was immediately transferred by ambulance to UP Health System – Marquette.
Heart disease is the leading cause of death in the U.S. Every year, about 805,000 Americans have a heart attack, according to the CDC. While John's symptoms came on quickly, many heart attacks start less noticeably, with mild pain or discomfort at first. Learning to identify the early signs of a heart attack can save lives.
"When I arrived, the emergency staff and the providers in the Cath Lab were already there waiting for me. Before I knew it, the procedure was over, and I was on my way to the Intensive Care Unit (ICU) for recovery," said John.
The Heart & Vascular Center at UP Health System – Marquette, a Duke Health Affiliate, is a nationally-recognized Cath Lab with PCI and Chest Pain Center with Primary PCI by ACC Accreditation Services, the accrediting arm of the American College of Cardiology. The procedure that was used to treat John's heart attack is known as Angioplasty, or PCI, a minimally invasive procedure used to widen narrowed arteries of the heart without surgery.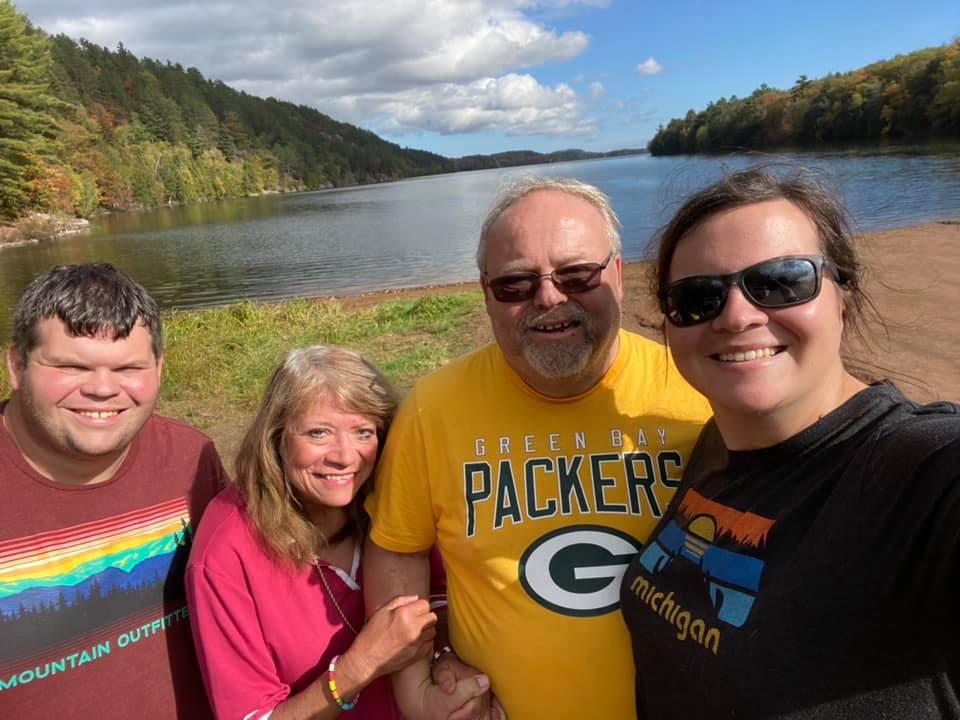 John and his family in Marquette County in the Fall of 2021.
The following day, John's wife and daughter arrived in Marquette, along with the family dogs, Lexi and Aurora. After a few days of monitoring in the hospital, John was able to be discharged and the family decided to take advantage of the situation by enjoying the rest of the week together in their favorite place.
"I want to thank the team of professionals who acted so quickly to save my life. I know that I can count on the healthcare professionals in the Upper Peninsula," said John.
Since his visit to the Cath Lab, John has been doing well. "I feel great. I've been attending a cardiac rehab program here at home, losing weight, and staying well within the blood glucose target range for my diabetes," said John. He and his family are looking forward to their next trip to the UP this summer.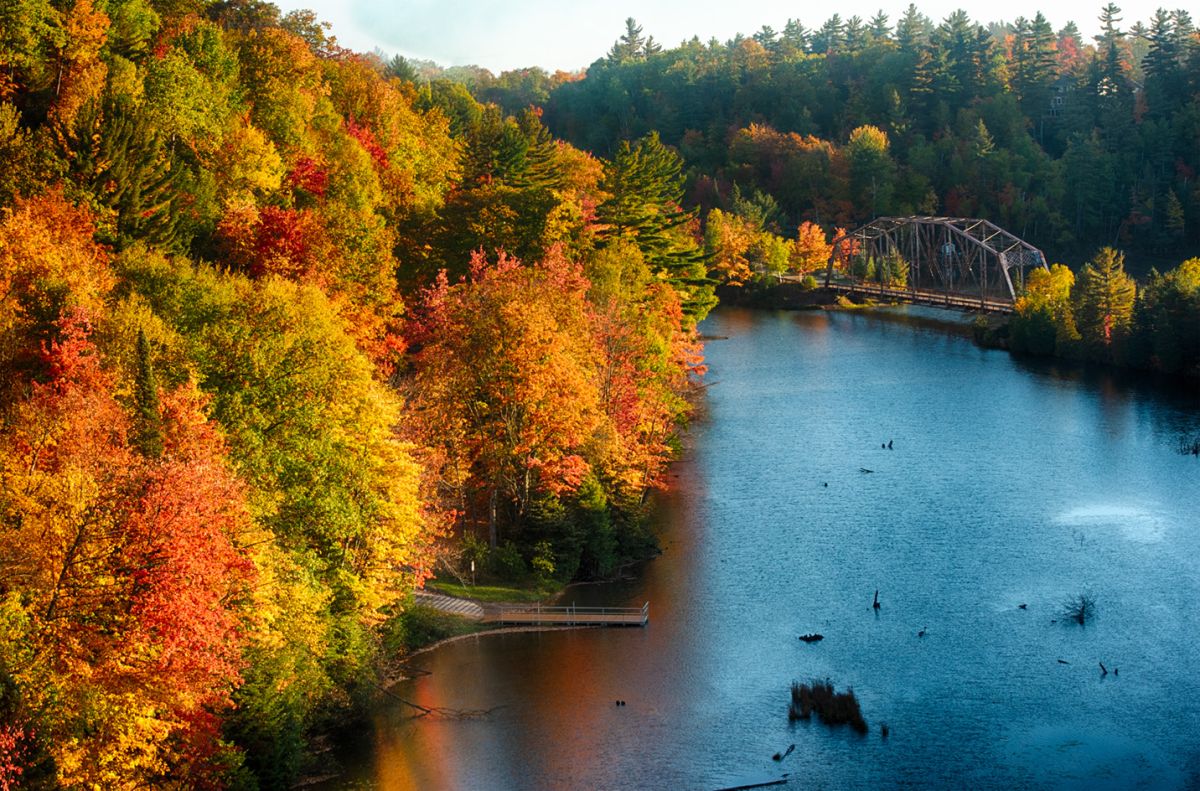 Photo by John Keuvelaar Jr., Koovs Photography
The Heart & Vascular Center at UP Health System – Marquette is dedicated to providing the best heart attack treatment available – for both Upper Peninsula residents and visitors to the community.
In addition to heart attack care, the Heart & Vascular Center offers a wide range of cardiovascular services including general cardiology, diagnostic testing, diagnostic and interventional cardiology, electrophysiology, cardiac rehabilitation, and cardiothoracic surgery – including open-heart. As a Duke Health Affiliate for Heart & Vascular care, UP Health System – Marquette collaborates with the Duke Heart Network to optimize patient outcomes, promote evidence-based medicine, improve community health, and facilitate access to clinical research.
For more information on UP Health System – Marquette's heart and vascular services or to take a free heart health assessment, visit UPHealthSystem.com/Heart.
Read All Posts