2023 Hope Starts Here Sponsors — the Livermore family, in Honor of Rebecca Livermore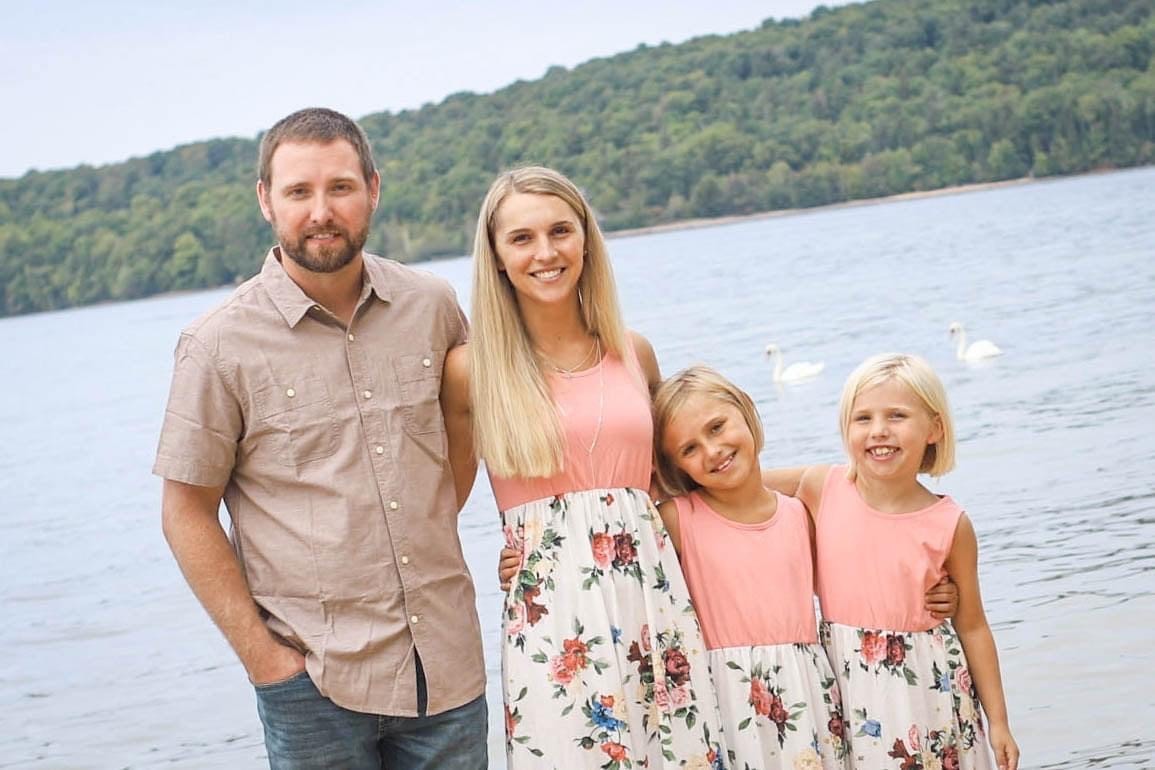 Rebecca (Way) Livermore with her husband, Shane, and their daughters, Lennon and Presley
Marquette, Michigan | May 23, 2023 — When reflecting on her sister's legacy, it's Rebecca's strength, resiliency, and perseverance that Molly Livermore quickly recalls. Rebecca was a wife, mother of two beautiful daughters, a successful financial advisor, a competitive athlete, and a strong, independent, and quick-witted warrior — she was the light in every room.
Rebecca, at the young age of 24, was diagnosed with Grade 2 IDH Mutant Astrocytoma, a type of glioblastoma that develops from star-shaped cells (astrocytes) that support nerve cells. Glioblastoma is the most common type of malignant tumor that affects the brain or the spine and is also one of the most lethal. It grows and spreads rapidly and symptoms can include nausea, drowsiness, blurred vision, personality changes, and in Rebecca's case — headaches and seizures.
In September 2015, she had her first seizure and lost her ability to speak. A trip to the ER and a brain scan identified a tumor, and within 2 weeks, she had surgery to remove the benign tumor. Rebecca underwent surgery to remove the golf ball-sized tumor in her brain at the skilled and careful hands of Sonia Geschwindt, MD, a neurosurgeon at UP Health System – Marquette, followed by a course of radiation therapy.
"The care we received from Dr. Geschwindt was truly incredible. She was so knowledgeable, explained everything in a way we could understand, and always took the extra time to answer our many questions. Most of all it was her kindness and compassion that made a horrible situation a little easier to endure. We will never forget how Dr. Geschwindt truly went above and beyond to care for my sister."
As Rebecca healed, life as they knew it returned. And for several years, Rebecca, Molly, and their family felt they had at least a handle on the unknown.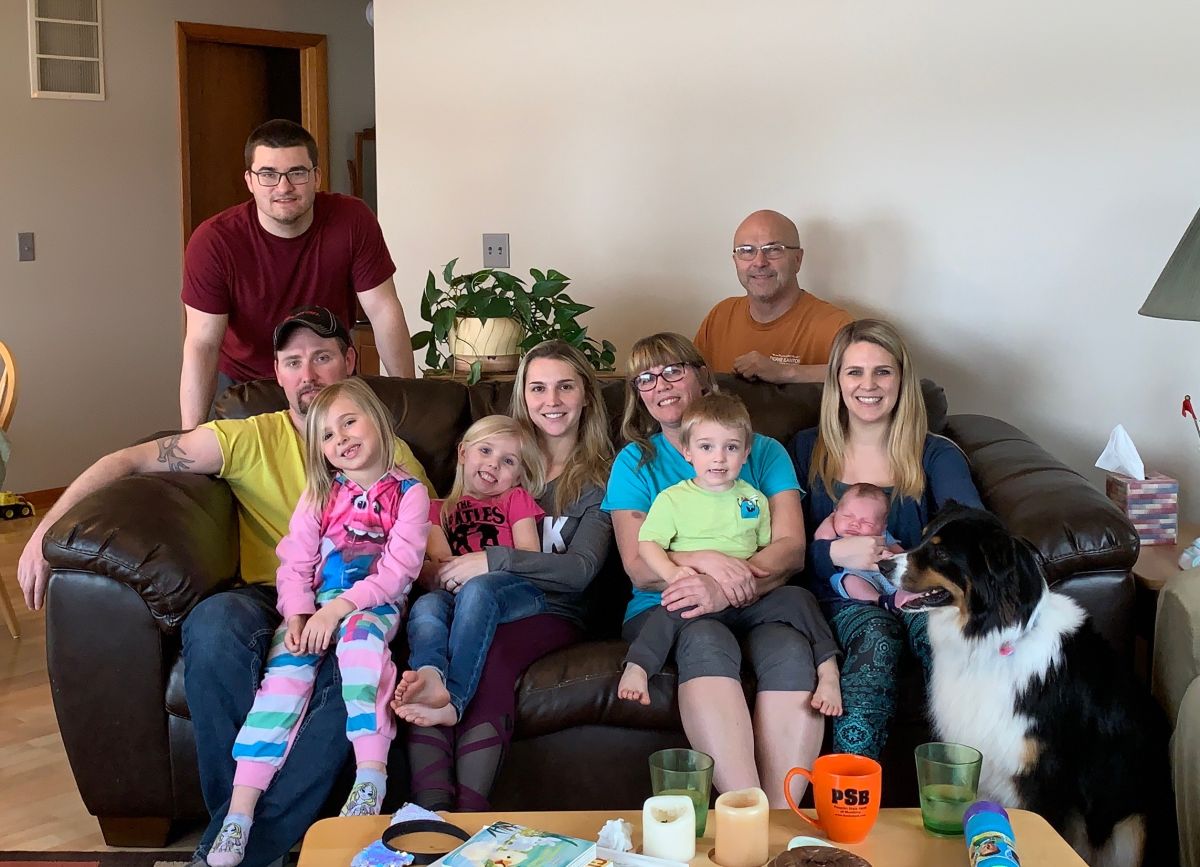 Then, in late 2020, Rebecca's symptoms started to increase, and at times, she would lose the ability to speak. After a second surgery, we found out that her brain tumor progressed to being cancerous and aggressive. Rebecca fought with everything she had in her — from additional radiation treatment courses to trialing different types of chemotherapy. But time was running out and her cancer was starting to win the battle.
"Rebecca was a mom through and through. She wanted her daughters to experience a trip to Disney, so the family made the trip in February 2022. Despite her health battle, she kept it quiet and didn't want to be treated differently. She protected her friends and family from the hard truth of cancer and how fast she was declining and took care of everyone around her until the very end. She was in the fight of her life — and she was still trying to be Rebecca. I will always remember her bravery and strength," stated Molly.
Rebecca did everything she could to maintain normalcy for her family until the very end. After her passing in May 2022, Rebecca's family and friends rallied together to participate in the Hope Starts Here Challenge — a fundraising event that benefits the Upper Michigan Brain Tumor Center (UMBTC), which is dedicated to supporting patients and families affected by brain cancer through treatment, research, education, and advocacy. Wearing their sunflower shirts (Rebecca's favorite flower), the family and their friends raised nearly $4,000 for brain cancer research in Rebecca's honor.
This year, as the 2023 race champions, the family plans to continue to fundraise, hoping that someday, families like the Livermores will have more advanced treatment options.
"Rebecca had such a positive impact on our community. Being able to honor her in this way means the world to our family — and being able to give back to the community that supported us during such a tragic time . . . my sister would be proud of us," said Molly.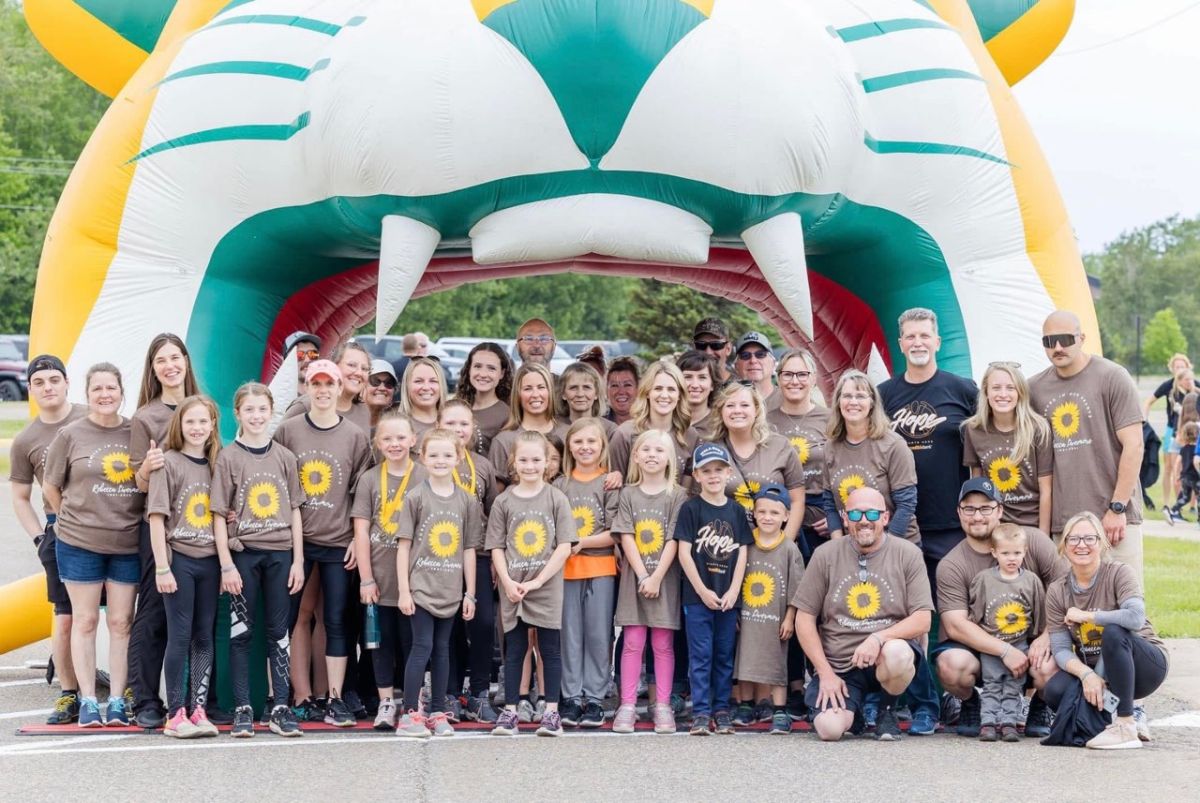 Glioblastoma is the most common malignant tumor that arises from brain tissue, and one of the most lethal of human cancers. Three people in every 100,000 are diagnosed with this condition every year.
The 2023 Hope Starts Here Challenge takes place at the Northern Michigan University Superior Dome on Saturday, June 17, 2023. For more information on the UMBTC, visit https://nmu.edu/umbtc/home.
To sign up to participate in the race, visit https://runsignup.com/Race/MI/Marquette/HopeStartsHereChallenge
Read All Posts