The UP Health System - Portage Fitness Center is ready to help people of all ages achieve their health and fitness goals. Our compassionate, supportive exercise specialists can create a personalized plan to help you look and feel your very best. We also offer specialized programs and classes, all at competitive prices. Why not get started today?
---
Available Classes
Adventure Bootcamp — Take your fitness outdoors this summer with Adventure Bootcamp - exercise has never been so much fun! Gain strength, tone up and burn calories by using various equipment and landscapes to maximize your results. All levels are welcome and encouraged to attend! Classes will be held at Chutes and Ladders, Kestner Waterfront Park in Houghton.
ALC (Anaerobic Lactic Circuit) — Without oxygen and that burn we all love. Classes consist of two groupings of overall body movements, done interval style with the appropriate rest and recovery built in.
Bootcamp — This class combines the best of cardiovascular and strength training using a variety of equipment, including TRX bands, BoSu balls, weighted vests, kettle bells and so much more. Constant variety keeps this class exciting and fun!
Core Cycle — Same great cardio workout as indoor cycling followed by a challenging 15-minute core session.
Cycle Flex — The class begins with a powerful ride on the spin bike. After cycling, you climb off the bike and head to the floor for strength training intervals using a variety of equipment. Class fun will vary!
Core Stretch — Combine a great core workout with stretching exercises in this fun, social class designed for any fitness level. The first part of class will focus on exercises to strengthen and tone the core. The second half of the class will focus on stretching exercises using stretching straps and foam rollers.
Glutes and Guns — This is a strength training class for all ages and levels of expertise incorporating higher repetitions and supersets particularly designed to strengthen, tone and tighten your biceps, triceps and glutes. It will focus on isolated movements of the arms and lower body that specifically target each muscle group.
FUNctional Fitness — Enjoy fitness and friends for this fun, socially interactive class designed to maintain and improve a daily active lifestyle for all activity levels. Beginners are encouraged to attend.
HIIT – High-Intensity Interval Training. Vigorous exercise mixed with low-to-moderate recovery time for an effective way to push your fitness to the next level. All levels are welcome!
Indoor Cycling — This class is an amazing cardio challenge made up of varying speeds and resistance levels, hill climbs, flat runs, and more. Music will keep you on the proper pace while keeping you thoroughly motivated. Let the instructor guide you through a ride that you can tailor to fit your fitness levels and goals. This class is great for all fitness levels because participants set their own resistance levels.
Phase III — designed to introduce new members to our facility. Participants will become comfortable and familiar with the equipment and incorporate new means of exercise such as strength training, machines, and free weights. For those that are interested, we monitor oxygen levels, heart rate, and blood pressure before and after your exercise to ensure your health and safety. All are welcome!
Quincy Green Cardio Mix — Join us outside this summer for a mix of heart-pumping cardio, strength, and core workouts for any fitness level. Quincy Green provides just the right backdrop for an adventurous morning workout.
SAFEU (Self-Awareness For Everyday Use) — A self-defense program based in IKI Krav Maga, Brazilian Jiujitsu, Goju Shorei Jiujitsu, and Submission grappling. You will learn how to be situationally aware, how to de-escalate and escape, and to defend yourself properly. Special attention will be paid to striking, blocking, falling, and defense from the ground. Mouthguards are required. You may also require other safety equipment including, but not limited to, gloves, hand wraps, shin guards, etc.
SHiNE Dance Fitness™️ — This class is a full-body workout with cardio and toning routines that feels like a dance party with friends! SHiNE™️ uses hit music with dance moves rooted in jazz, ballet, and hip-hop. All fitness levels are welcome.
Stability and Mobility — A mixture of stability exercises that aim to work on the restriction of movement and stabilizing the joints, and mobility exercises that aim to create a free and easy movement of the joints. All levels are welcome!
Strength & Cardio Circuit — A 90-minute strength and conditioning class for a total body workout. The class features a balanced rotation of upper and lower body strength training utilizing machines and free weights mixed with cardio and core exercises as well. This class will help strengthen and tone all your muscle groups and also give you a cardiovascular workout to aid in fat loss and help develop core strength in order to lead a more stable and productive lifestyle.
Total Body Blast – Total Body Blast will give you a total body workout using weights, balance balls, resistance bands, and body weight to enhance muscle strength. Minimal high-intensity plyometric exercises will be mixed in to build endurance and blast away those calories!
Yoga — Challenge your body and improve overall fitness. This yoga class blends power and balance to increase strength and flexibility. Yoga in the Park classes will be held at East Waterfront Park in Houghton.
---
Registration for Fitness Classes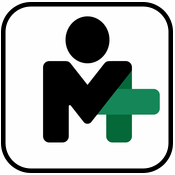 For more information or to register, please call 906.483.1149. Classes can be booked on your mobile device (iPhone, Android) by downloading the Free MemberMe+ app. Add Portage Fitness Center as your "Home Club". Classes can be booked if you have a valid class punch card, which can be purchased at the Fitness Center.
Classes can also be booked online by clicking on the button below and registering for an account. Classes can be booked whether you have a valid class punch card or not.
---
Cost
Per session: $5
Fitness Classes 16-session punchcard: $70
Unlimited classes
$360 Annually
$40 Monthly
$600 Annual membership & unlimited classes
---
Contact Us
921 W Sharon Avenue
Houghton, MI 49931
Phone: 906.483.1149