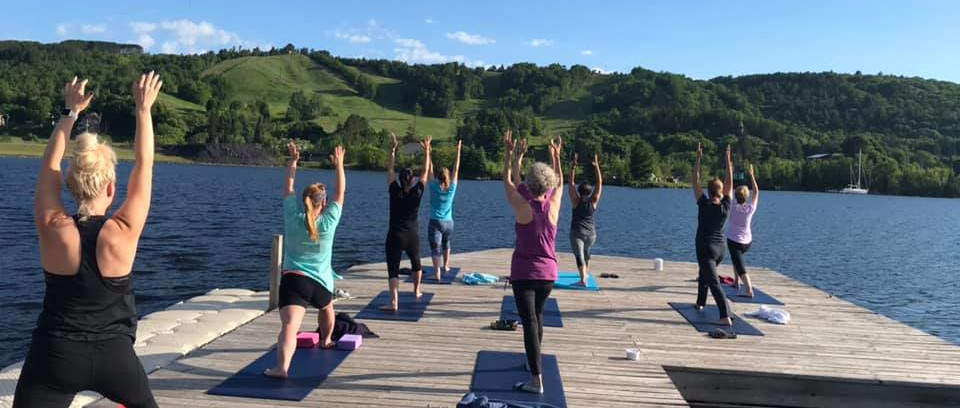 Class Details
Virtual Classes: Virtual classes are held in the comfort of your own home via Zoom. Simply register for a Fitness Class and an email with the Zoom link will be sent to you. If you have any issues signing up or accessing our virtual classes, please do not hesitate to call us at 906.483.1149 or 906.483.1153.
In-Person Classes: We ask that you adhere to the following guidelines to help us ensure the safety of our members and staff.

Do not come to the Fitness Center if you are not feeling well or are having any symptoms of illness.
Fitness participants will use the back entrance to enter and exit the facility.
Registration for Fitness Classes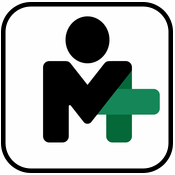 For more information or to register, please call (906) 483-1149. Classes can be booked on your mobile device (iPhone, Android) by downloading the Free MemberMe+ app. Add Portage Fitness Center as your "Home Club". Classes can be booked if you have a valid class punch card, which can be purchased at the Fitness Center.
Classes can also be booked online by clicking on the button below and registering for an account. Classes can be booked whether you have a valid class punch card or not.
Cost
Per session: $5
Fitness Classes 16-session punchcard: $70


Unlimited classes
$360 Annually ($30/month)
$40 Monthly
$600 Annual membership & unlimited classes ($50/month)
Available Classes
Core Cycle — Same great cardio workout as indoor cycling followed by a challenging 15-minute core session.
Cycle Flex — Class begins with a powerful ride on the spin bike. After cycling, you climb off the bike and head to the floor for strength training intervals using a variety of equipment. Class fun will vary!
Core Mix — An excellent full-body, functional fitness workout focused on strengthening the abdominals and toning the core.
Core Stretch — Combine a great core workout with stretching exercises in this fun, social class designed for any fitness level. The first part of class will focus on exercises to strengthen and tone the core. The second half of the class will focus on stretching exercises using stretching straps and foam rollers.
FUNctional Fitness — Enjoy fitness and friends for this fun, socially interactive class designed to maintain and improve a daily active lifestyle for all activity levels. Beginners are encouraged to attend.
HIIT – High-Intensity Interval Training. Vigorous exercise mixed with low-to-moderate recovery time for an effective way to push your fitness to the next level. All levels welcome!
Indoor Cycling — This class is an amazing cardio challenge made up of varying speeds and resistance levels, hill climbs, flat runs, and more. Music will keep you on the proper pace while keeping you thoroughly motivated. Let the instructor guide you through a ride that you can tailor to fit your fitness levels and goals. This class is great for all fitness levels because participants set their own resistance levels.
Phase III — designed to introduce new members to our facility. Participants will become comfortable and familiar with the equipment and incorporate new means of exercise such as strength training, machines, and free weights. For those that are interested, we monitor oxygen levels, heart rate, and blood pressure before and after your exercise to ensure your health and safety. All are welcome!
Quincy Green Cardio Mix - Join us outside this summer for a mix of heart-pumping cardio, strength, and core workouts for any fitness level. Quincy Green provides just the right backdrop for an adventurous morning workout.
SHiNE Dance Fitness™️ — This class is a full-body workout with cardio and toning routines that feels like a dance party with friends! SHiNE™️ uses hit music with dance moves rooted in jazz, ballet, and hip hop. All fitness levels are welcome.
Sunday Summer Strength & Stamina – get up and get moving this summer with a fun, social, and inspirational class. Variety is key with a mix of strength training, cardio, and HIIT (High-Intensity Interval Training).
Total Body Blast – Total Body Blast will give you a total body workout using weights, balance balls, resistance bands, and bodyweight to enhance muscle strength. Minimal high-intensity plyometric exercises will be mixed in to build endurance and blast away those calories!
Yoga in the Park — Challenge your body and improve overall fitness. This yoga class blends power and balance to increase strength and flexibility. The class meets at the East Houghton Waterfront Park, near the Super 8.