Community Blood Drive | Redemption Hill Church - Kingsford
Redemption Hill Church
332 S Carpenter Ave
Kingsford, MI 49802
Date: April 21, 2023
Time: 2:00 pm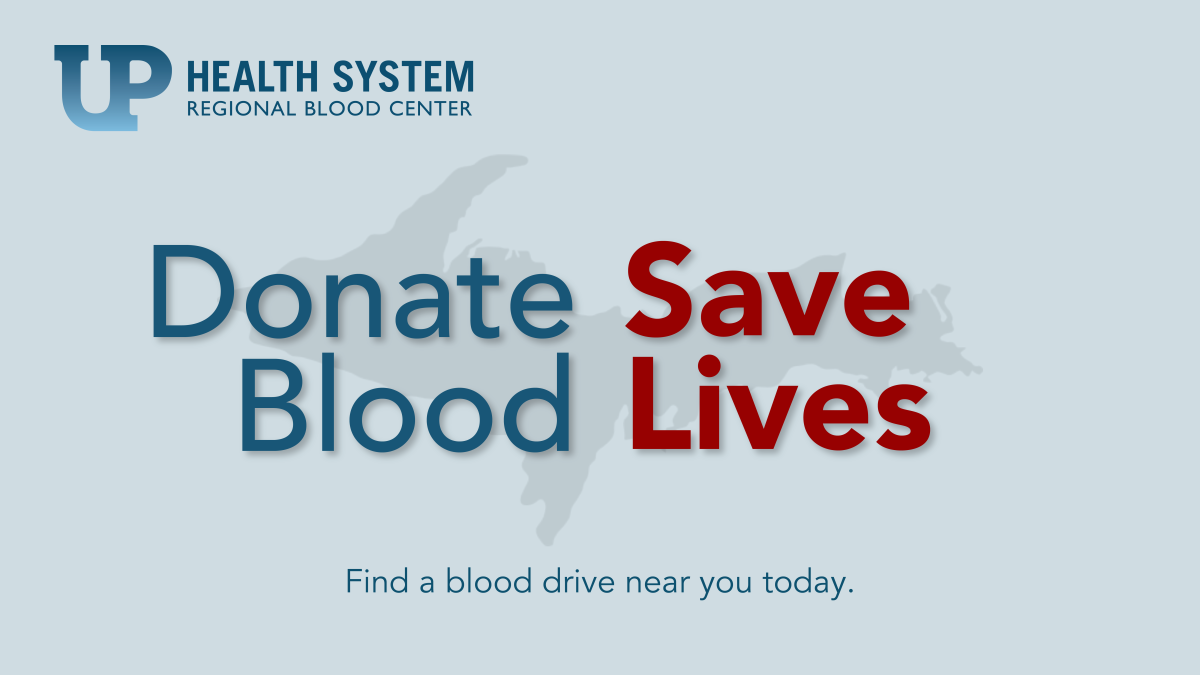 Blood is essential to providing lifesaving care for many patients—from a car accident victim to a cancer patient receiving treatment. The Upper Peninsula Regional Blood Center (UPRBC) depends on community donations to supply 13 hospitals across the Upper Peninsula. Donating is quick, easy and safe—a single donation could save up to three lives.
Redemption Hill Church in Kingsford is hosting a free community blood drive:
Friday, April 21, 2023 | 2 – 5 pm EST
We look forward to seeing you! To learn more or to make an appointment, please contact Donna at 906.774.6020.