Diabetes Management & Education
Whether you've been recently diagnosed with diabetes or managing it for years, a Certified Diabetes Educator can help you stay on track. Our staff at UP Health System work with you, your family, and your primary care provider to promote self-management, set personalized goals, and preserve your quality of life.
Our Services
New diagnosis of diabetes
Lifestyle management

Weight loss
Activity
Nutrition

New medications/technologies

Oral
Injectable
Personal and professional continuous glucose monitors

Insulin Pump Contact Center
Diabetes Self-Management Training (DSMT) is covered by many insurance providers, though you should contact your insurance provider for coverage details. This medical service is designated as CPT code G0108 by the Current Procedural Terminology (CPT).
---
Locations
850 West Baraga Ave.
Marquette, MI 49855
500 Campus Drive
Hancock, MI 49930
710 S. Lincoln Road
Escanaba, MI 49829
---
UP Health System – Doctors Park
For more information on diabetes education, please contact Lori Moreau, RN, CDCES, IC, Diabetes Educator, at 906.789.5978.
---
UP Health System – Marquette
The program at UP Health System – Marquette is recognized by the American Diabetes Association for Diabetes Self-Management Education and Support (DSMES).
For more information on diabetes education, please contact 906.449.3460, Monday - Friday from 8 am - 4:30 pm.
Our Team
---
UP Health System – Portage
The Diabetes Self-Management Education (DSME) Program at UP Health System – Portage was first recognized by the state of Michigan in 1997, and achieved national recognition, first with the American Diabetes Association in 2001. Our education is provided by our registered dietitians in collaboration with your primary healthcare team.
Portage offers individual and group education for patients with Pre-Diabetes, Types 1 and 2 Diabetes, as well as Gestational Diabetes. The education is provided by a Certified Diabetes Educator, as well as a registered dietitian, through a referral from your primary care provider.
For more information on the DSME, please contact Paula Huls, RN, Quality Care Coordinator, at 906.483.1544.
Our Team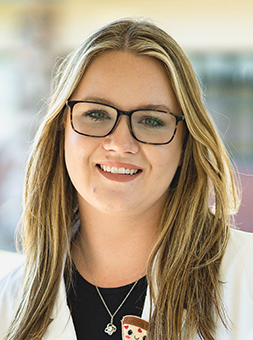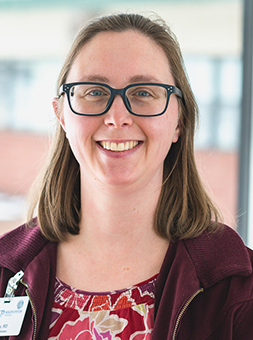 Taylor Paul, RDN Shana Roth, RD