UPHS – Bell Heroes | Ariel Dauphinais, LPN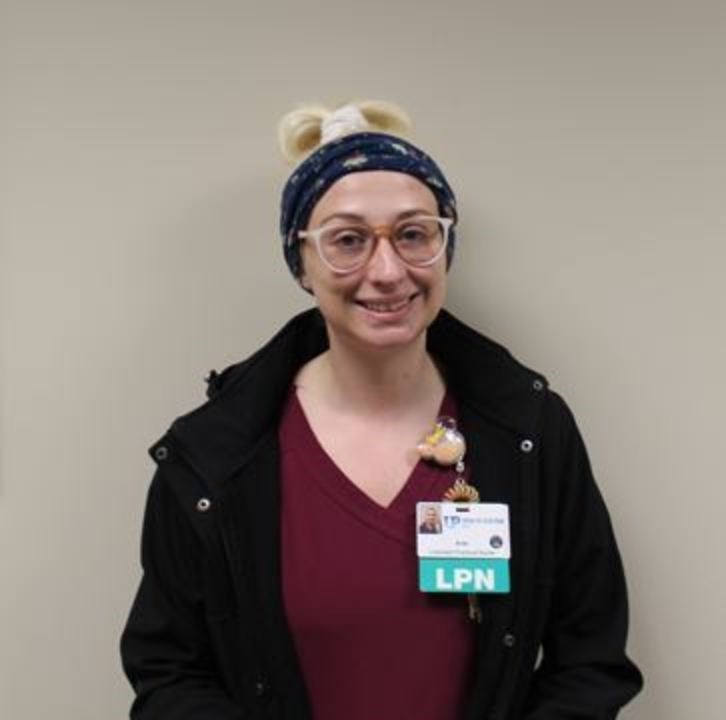 What is your role at UPHS – Bell?
I am responsible for checking vitals, blood sugars and administering medication and injections/immunizations. I also specialize in wound care where I help patients ambulate or help with their daily care — such as bathing. I keep the other nurses and the providers informed on how the patients are doing or any concerns I may have.
What was your inspiration for getting into healthcare?
When I was in high school I worked as a dietary aide at a nursing home and enjoyed my job and all the residents. One day one of the nurses came up to me and said I was good with residents and caring for people, she suggested a career in nursing. I took her advice and here I am today!
What's a typical day like for you? What is it like working in this field?
I can't say we ever have a typical day here in the ambulatory care unit and that's what keeps it exciting day in and day out. I would describe working in healthcare as a work of heart. There are people I have taken care of over the years that I will never forget and I hope I made a difference in their life.
How long have you been employed here? Have you always been in the same position?
I have worked for Bell for two going on three years. I have always been an LPN here, but maybe in the future, you will see me as an RN!
What are some of the big changes you have experienced in this position?
The Covid-19 pandemic was a big adjustment for everyone. We all had to learn new things and work together even at the most stressful of times.
What are some of your interests outside of work? What is your favorite local gem?
Besides my love for being a nurse, I love being a mom to my four-year-old daughter! She keeps me busy and you will always find us on some sort of adventure. One of my favorite local gems would have to be Sugar Loaf — such a beautiful place to just stop and take in the pure beauty of the UP.
What do you enjoy most about working at UPHS – Bell?
My coworkers! Bell is a place where you feel like family. Everyone is willing to help out each other and greet you with a smile.
Read All Posts