UPHS - Portage Heroes | Tyrel Kuenzel, RN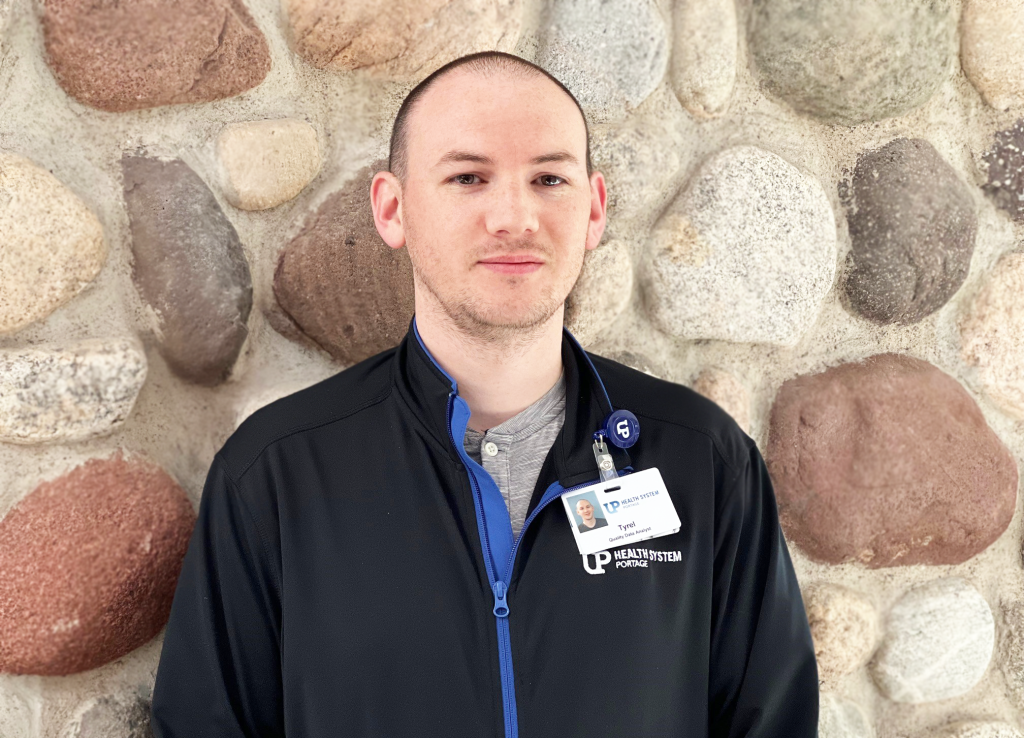 What is your role at UPHS – Portage?
I am a Quality Data Analyst for UP Health System - Portage.
What was your inspiration for getting into healthcare?
I had an uncle who was losing his battle with cancer. While visiting him at the University of Minnesota Children's Hospital, I witnessed the most amazing people I have ever met. The pediatric oncology nurses left a lasting impression on me.
What's a typical day like for you? What is it like working in this field?
During the day, I browse through pages and pages of data, compiling them into various documents to be distributed to management and leadership, looking for opportunities to improve our quality of care, while also showcasing our strengths.
How long have you been employed here? Have you always been in the same position?
I started here in December of 2021 while transitioning away from my primary bedside nursing care to my current position.
What are some of the big changes you have experienced in this position?
I am getting a chance to experience the meticulous nuts-and-bolts of healthcare behind the scenes that happens backstage and helps keep our hospital running smoothly and efficiently.
What are some of your interests outside of work? What is your favorite local gem?
My family and I love to spend time camping (usually at McLain State Park) and biking Brockway is our favorite. Downhill skiing, snowboarding, and snowmobiling are also a hobby of mine!
What do you enjoy most about working at UPHS – Portage?
The culture of a healthy work-life balance is great at Portage and we have a great team! Also, the desserts in the cafeteria are my favorite, thank you to our Food Service staff!
Read All Posts