UPHS – Portage Heroes | Taryn Kaurala, RN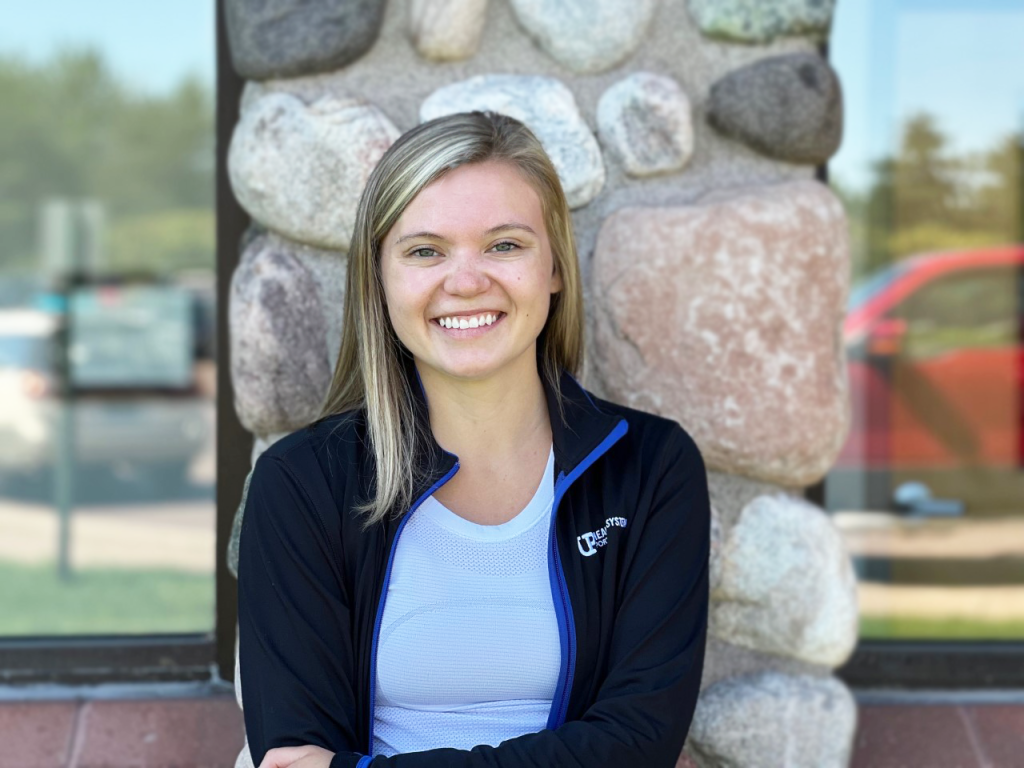 What is your role at UPHS – Portage?
I am a Registered Nurse on the Medical Surgical floor at UP Health System – Portage.
What was your inspiration for getting into healthcare?
If you asked me six-plus years ago where I thought I would be working, it definitely would not have been me working in healthcare as an RN. After three years of attending college while studying business, I realized it was not for me and I wanted to help make a difference in people's lives. In 2019, I signed up for a certified nursing assistant class to see what the field was all about — I fell in love with it right away! I applied for nursing school and just recently graduated with my RN this past May. It has been a wild journey, but I would not change it for the world!
What's a typical day like for you? What is it like working in this field?
I work the night shift and being a nurse, the nights can be very different from night to night. Typically, I start off with a report on each of my patients. I check on them frequently and be sure to do my shift assessments. I then administer medications and provide care to each patient based on their needs. I love the variety of patients I get to care for each night.
How long have you been employed here? Have you always been in the same position?
I came to Portage in 2020 as a CNA at PortagePointe for a little over a year. I then transferred over to Express Care as an LPN in 2021 and finally this past May, I transferred up to the Med-Surg floor as an RN.
What are some of the big changes you have experienced in this position?
In the last three years from starting as a CNA, to an LPN and now RN, I have been through various roles. It has allowed me to appreciate my job and all of my coworkers. Being an RN now, there is a great deal of responsibility and I am always learning something new.
What are some of your interests outside of work? What is your favorite local gem?
I enjoy spending time with family and friends or being outdoors. I love a good summer beach day or a Lake Superior sunset. I am also a coffee lover — you can catch me at our local coffee shops with a coffee in my hand. My favorite local gem would be a cruise up to Copper Harbor!
What do you enjoy most about working at UPHS – Portage?
I enjoy the atmosphere and the team approach. Everyone comes together and provides the best care for our patients. I enjoy making a difference and caring for our patients.
Read All Posts