Count On Us for Imaging Services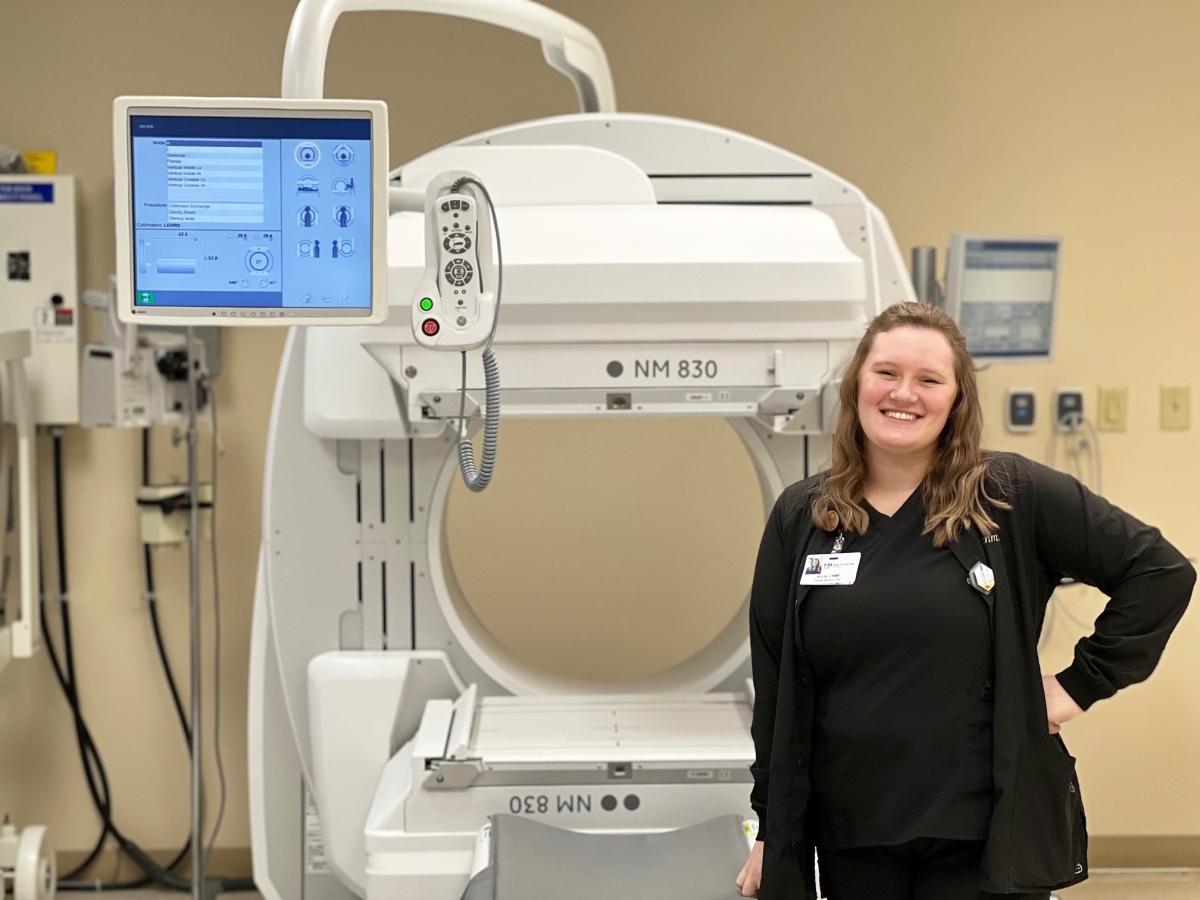 At UP Health System – Portage, we provide quality imaging services with advanced technology, including Nuclear Medicine and Positron Emission Tomography (PET). Our nuclear medicine camera does a variety of tests and scans to help diagnose a medical issue and to start you on your road to recovery — offering fast 3D imaging and better sensitivity.
Nuclear Medicine Services
Nuclear stress test
Thyroid uptake and scan
Bone scans
Gastrointestinal bleed evaluation
Renogram
MUGA scan
Lung scan
Lymphoscintigraphy
HIDA scan
The most common type of procedure is Nuclear Stress Tests. A patient having a nuclear stress will receive two separate imaging views. The first is called "REST", which will show the left ventricle blood flow of the heart in a rest state. The second imaging view is "STRESS", showing the left ventricle blood flow of the heart at stress – this is when the blood vessels are dilated to increase blood flow. Once the procedure is finished, the two images are then shared with the cardiologist to determine the infarction or ischemic state.
Meet Our Nuclear & PET Technician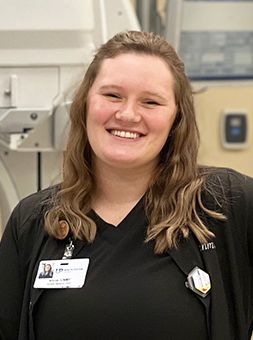 Alicia Malago, CNMT, has over four years of Nuclear Medicine experience. A typical workday for Alicia is usually steady with patients while doing a variety of studies and procedures – with the most frequent being a nuclear stress test. During a stress test, the length is about three hours, where great information is shared with patients, staff, and our cardiologist – Dr. Ronald Voice, on the topic of heart health.
Alicia thoroughly enjoys her career, "I absolutely love my career. I was first introduced to nuclear medicine in my sophomore year in high school. After learning what amazing work can be done, I have never wanted to do anything else. I enjoy being able to make an impact on a patient," said Alicia.
Positron Emission Tomography (PET) Services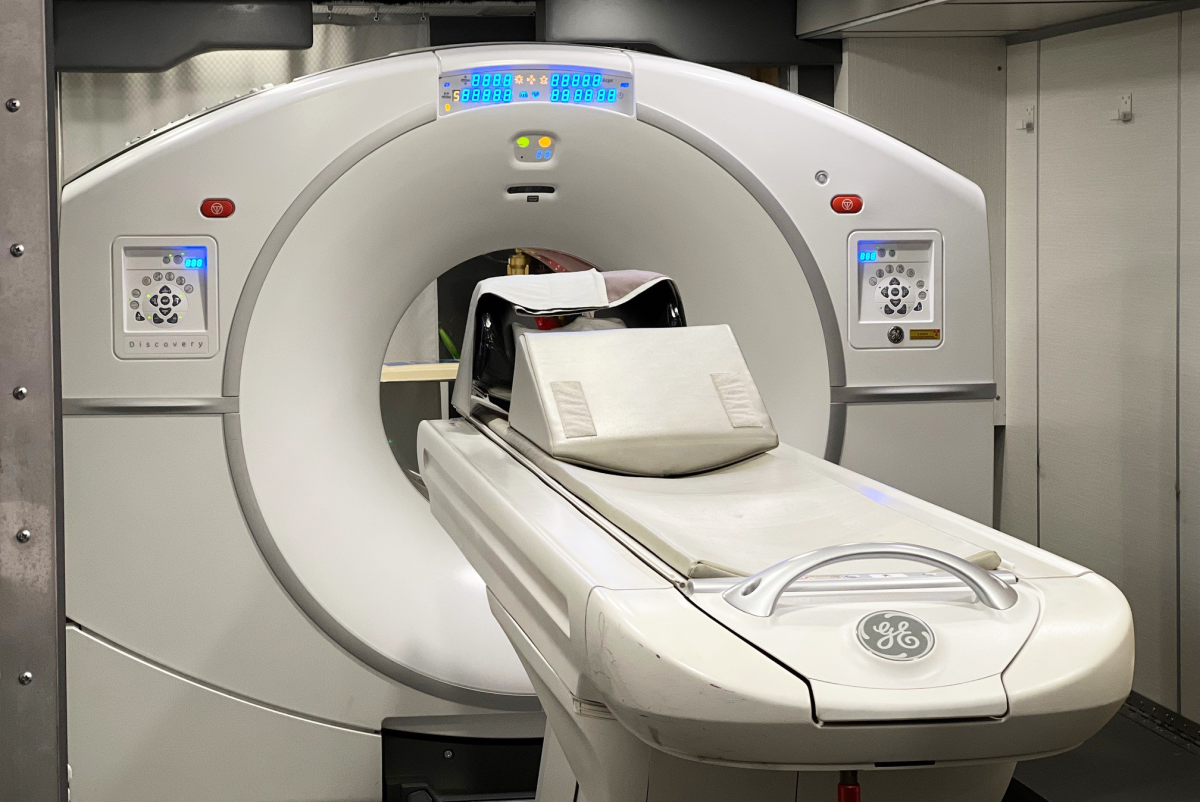 UP Health System – Portage also offers regular advanced imaging technology for cancer patients. The PET/CT system helps providers better understand, track and treat cancer. By offering this service on a weekly basis, patients can have quick access to care – close to home.
Positron Emission Tomography (PET) systems allow cancer clinicians to utilize high-quality imagery and quantitative measurements that help to diagnose and monitor tumors. This technology improves accuracy – allowing clinicians to make a more confident cancer diagnosis and obtain measurements that can help to track treatment progress.
Get in Touch
Nothing is more important than your health. Count on UP Health System – Portage for advanced imaging close to home. For more information about imaging services, call 906.483.1400 or visit UPHealthSystem.com/Imaging
Read All Posts